Contact Pete for lessons on pedal steel, lap steel, dobro, banjo, guitar, ukulele, or mandolin. Learn to play songs and tunes that you love, and if it suits you, learn to improvise, arrange, or compose on your instrument. pete@petegrant.com
How can you choose a good music teacher?
I can't count how many people I've met who said something on the order of "I took piano for 5 years, but I stopped playing because my teacher moved away." Such a person is a victim of poor music teaching. It's from the "type this tune out for me" school of teaching. Many college graduates in music cannot improvise. That's ridiculous. I'm convinced that the traditional way of teaching music accounts for one reason we don't have music in the schools today. At some level, consciously or unconsciously, Mom or Dad says "I know music would be good for our child, but those lessons I had when I was a kid. God! It was torture. …and I never did learn to play."
So here are a few things to check out in order to avoid the traditional pitfalls of learning to play:
If you're a beginner, will your teacher get you playing with the least amount of theory and study?
You don't want to learn about whole notes and half notes and quarter notes when you should be learning to make sounds, any more than you would want to show a baby letters and words before you allow him/her to make sounds.
If you're a beginner, will your teacher start you off on tunes that you know well?
The first step in developing your ear is playing what you know (and can sing, for that matter).
Does your teacher encourage you to tape explanations, exercises and songs in the lesson?
It is often impossible for a student to translate something that's on a piece of paper to a sound that comes out of the instrument. You need to hear what you're supposed to sound like, and hear it as many times as possible.
Does your teacher enjoy teaching, or is it just that there aren't enough good-paying gigs out there?
You're more likely to learn from someone who really intends for you to learn and do well. And usually, if someone enjoys teaching, they've had success in the past and are having success right now.
Does your teacher have a set program that everyone fits into, or is it customizeable for your own tastes?
Does everyone have to learn "Mary Had a Little Lamb" for the first song, or can you learn "Ashes of Love" instead?
Will your teacher explain the principles underlying what you're being shown, so you can really understand, or do you just get into the one-new-song-a-week mode?
I notice that in a lot of half-hour lessons, the teacher has only enough time to say "How'r'ya'doin'?" and "Howd'ja-do-last-week?" and give them another piece of music or tablature.* You might consider taking an hour a week. Some teachers, like myself, don't even teach half-hour lessons.
At some point, you need to learn what the teacher knows. The more I teach a student, the less dependent on me they become.
*[Tablature is a music notation system easier to learn than standard music notation, and used often in the teaching of stringed instruments] 
When you sit down to play or practice, be curious. There are no wrong notes or combinations of notes. There are good ones, great ones, and ones that will give you pause for reflection. Find them all, and see where they take you.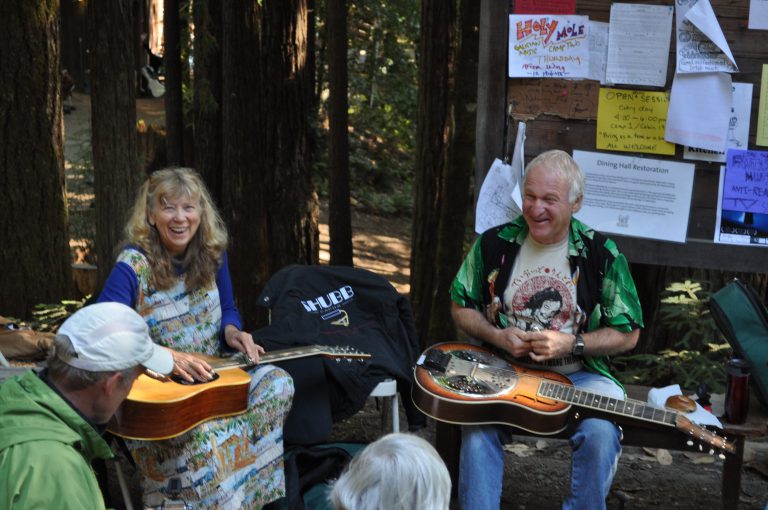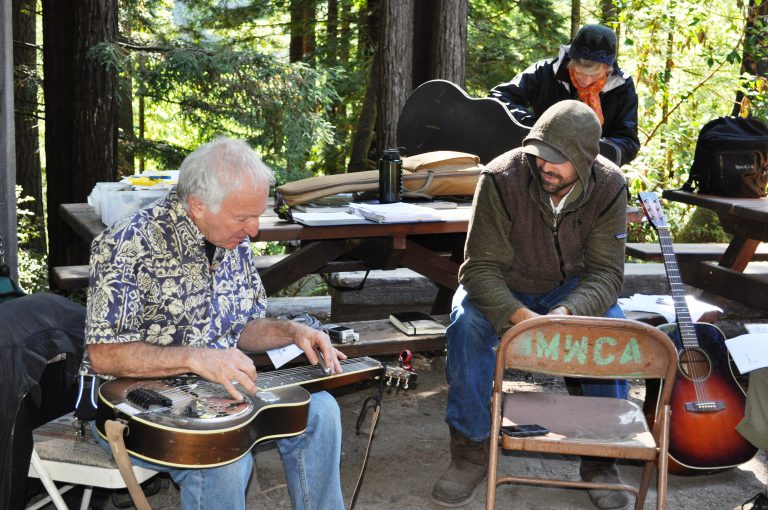 Thanks to All My Music Teachers
Sidney Gelb
George Martin
(of Crockett, CA)
Al Merrian
Todd Cleave
Dave Carlson
Dan Auerbach
(of San Jose)
Hoyet Henry
Jamie Faunt
Jerry  Garcia
Phil Lesh
Herb Pedersen
Rick Shubb
Jorma Kaukonen
Paul Kantner
David Nelson
Clarence White
Bobby Black
Glynn Andrews
Paul Franklin
Doug Jernigan
John Hughey
Jimmy Heffernan
Jerry Douglas
Jimmy Nichols